Customer Testimonials
Happy Homeowners
"We absolutely love our newly remodeled master bathroom by Silvia Homes. We had a wonderful experience working with Pete and his entire team. They were always very professional and respectful. Pete went above and beyond to make sure we were completely happy with everything. Looking forward to working with them again on our next project. "
Michelle & Tim
Bedford, NH
"We cannot speak highly enough of Peter and his team at Silvia Homes! We have had two projects completed, and we have been absolutely delighted with both. Peter first designed, built, and installed a custom cabinetry project for our family room consisting of built-in shelves, cabinets, a window seat, and drawers. Most recently, Peter and his team completed a re-model of our entire first floor, including all new hardwood flooring, kitchen and bathroom cabinetry, granite countertops, and fixtures. Peter was professional, respectful, and kept us informed of the progress through the entire project. He was super responsive to questions and gave us suggestions when we were not sure what might be good options for the space. His attention to detail was outstanding, and he made sure the entire project was to our satisfaction. When we encountered an unexpected issue, he fixed it and keep the project on time. We highly recommend Peter and we know we will use him in the future for any other home repair or renovation projects." Sheila & Jeff
BBEDFORD, NH
"Peter has completed several projects for us over the years including finishing a basement and mudroom renovation. The quality of his work is superb and his careful attention to detail is most appreciated. He took the time to help us with the designs and finishes and customized his work for what we wanted. Peter is professional, friendly and a pleasure to have on a project. We're referred to him to our friends who are looking for great finishing work or other home projects."
Brent & April
Bedford, NH
"We highly recommend Peter and his crew at Silvia Homes. We had previously tried Angie's List to find a contractor to repair the flood damage, but the contractor took our money and ran. Peter came in and not only did the tremendous amount of work that hadn't been done, but also redid the shoddy work from the previous contractor. In addition to repairing the damage, he installed a beautiful wood-look tile floor, a birch staircase, and built us a custom wood drop ceiling from scratch which could only be done by the finest of craftsman. The professionalism of Peter and his entire crew is second to none, inspiring a tremendous amount of confidence and trust. Unlike other contractors we have worked with for our additions and building an entire house, Peter always answered our phone calls and kept us informed and kept to his word at all times about the progress and timeframes for completion. I will only ever turn to Peter in the future for all my home improvement, maintenance, and repair needs and highly recommend him to anyone looking for a contractor. "
"Through all phases of our extensive remodel project, Silvia Homes was a key contributor to its overall success. Pete allowed us to learn along the way and provided us with a great builder/customer relationship. He provided us with great options and opinions when issues arose and allowed us the needed time to address these as they occurred. Pete's dedication to his craft and exceptional focus on details provided us with an outcome we couldn't be happier with; when we step back and look at our new home, we can see that the quality of his work is simply outstanding. We would recommend Pete without hesitation! "
Rick & Marie
Barrington, NH
"In 2016, my wife and I made a decision to completely gut and re-model the first floor of the first home we bought in 1983. We decided to scale down and take advantage of our investment. We contacted Silvia Homes and got the ball rolling. We had an idea of what we wanted to accomplish and with the help of Peter and his associates we put together a plan that met our design needs and our budge. We could not have been happier with the final results. Brand new hard wood floors, quartz counter tops, new cabinetry throughout and all was accomplished on schedule. We will be using Silvia Homes again when we tackle the basement! "
Marc & Melanie
Manchester, NH
"In July 2019 we had the pleasure of having Pete Silvia of Silvia Homes remodel our master bathroom. We had received high recommendations from a painter that we have had for over 20 years. The painter is high quality Paintworks by Dennis and doesn't recommend just anyone. We could not have been happier with the outcome of the project. The bathroom was totally gutted. the wile work that Pete installed is absolutely beautiful. His company really cares about the entire project. They always put tarps down from the front door to the bathroom and were always very neat and professional. They totally demolished the old bathroom in a matter of hours. As we were starting this project we were hesitant at times because it meant not using the shower for a few weeks, luckily the upstairs bathroom came in handy. We can't stop admiring the workmanship Peter put into this. His ideas were amazing; moldings where there was none before and new electrical layout. The old bathroom was outdated, and the new bathroom is incredible with double sinks, all new lighting and tile work. Thank you, Silvia Homes, for you your phenomenal expertise and her work! "
"I have worked with Pete on many projects, both large and small. Every single time Pete treats every project like it is his baby. He pays attention to every detail and the craftsmanship is second to none. I also appreciate that he is always friendly, fair and gets the job done in a timely manner. If there are any questions or concerns Pete handled each one of them to be sure we were on the same page. If Silvia Homes does a job you know it will be done right!"
"We couldn't be happier with the basement remodel that was done by Peter and his crew at Silvia Homes. His quality of work was exceptional, and his work was done in a timely and professional manner. He always kept the work environment extremely clean, showed up every day on time and he was very personable and accommodating. We definitely recommend Peter and look forward to working with him again in the future as we continue to make improvements to our home."
Jill & Jonathan
Bedford, NH
[ our benefits ]
Our Interior and Exterior Services
The basic philosophy of our studio is to create individual, aesthetically stunning solutions for our customers by lightning-fast development of projects employing unique styles.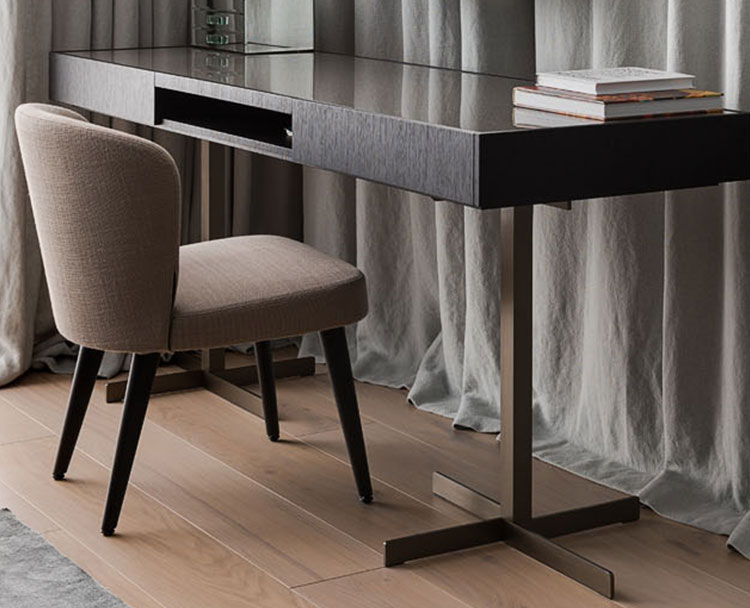 Interior Design
Original design project of high quality raises profit – this is proved practice customers.
Read More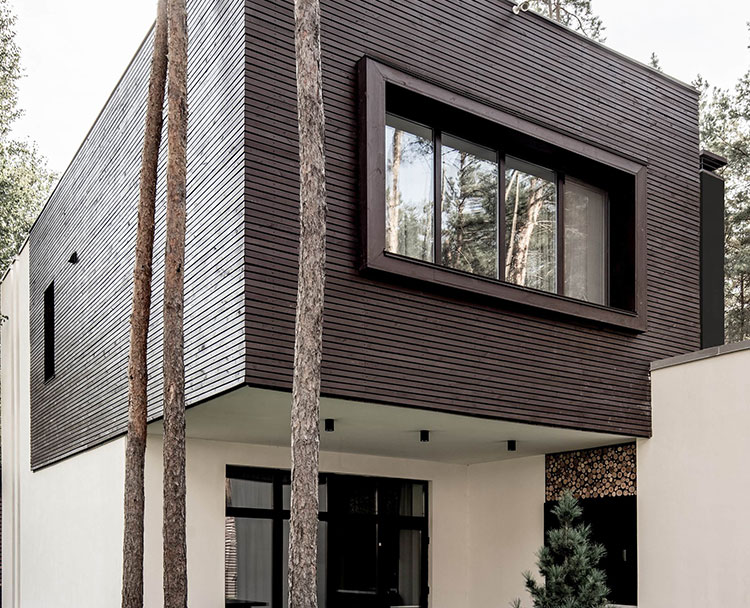 Exterior Design
Original design project of high quality raises profit – this is proved practice customers.
Read More